🎶Emergency Commissions Time!!!!🎶
Hey, NG! I need money and you need songs, so I'm starting my commissions!!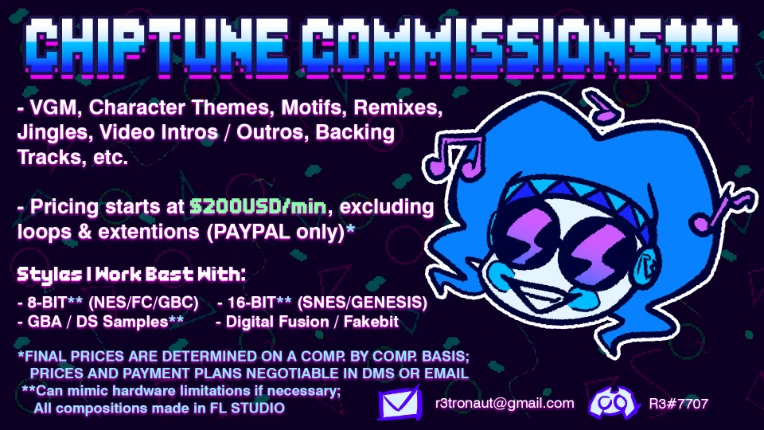 As listed in the commissh' sheet above, pricing and rates can be negotiated in DMs and/or email on a composition by composition basis. Lets all be fair and reasonable when it comes to that, aight? Also here's a DEMO REEL so yal can hear the kind of stuff I make!
YT DEMO REEL
SC MIRROR
Hit me up on NG, my e-mail, or Discord and I'll get back to you as soon as I can!
Also also, here's some links to the projects heard in the demo!
https://soundcloud.com/r3_act2/castle-lololo-r3mix
Spark The Electric Jester 3 Game
https://soundcloud.com/r3_act2/gg-aleste-ii-ancient-ruins-r3mix
https://soundcloud.com/r3_act1/timewarp-tickers-2x-dpcm-cover